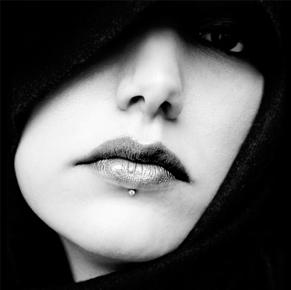 Dermal lip fillers can make a huge difference to the appearance of your mouth and lips, restoring plumpness and redefining the shape of the mouth and surrounding skin. You can even-out, reshape or volumize lips, and reinforce the surrounding skin to make the whole area less wrinkle-prone.
Your lips may be thin to start with, or have lost their voluptuousness with age, so your doctor's goal will be to help your lips look naturally lovely, plump, and full. Eliminating lines around the mouth may also be a goal.
How does lip enhancement work?
A dermal filler is used on lips and often the surrounding areas, if indicated. This substance is injected into the lips at strategic points for best results. At ENRICH, we only use temporary  fillers because they can be dissolved quickly f there is an issue, and absorb back into your body over time. Dermal filler treatments last from six to 18 months.
There are a few different options for lips:
Accentuating the Cupid's bow at the top of the lips
Strengthening the vermillion border – that's the border around your lips
Soften creases/vertical lines in the upper lip
Increase hydration
Increase volume
Enhance definition
Help soften wrinkles around the mouth, like 'sad-mouth' marionette lines
What lip enhancement can't do
You can't change the shape of your lips completely – you can only work with what you've got, to make your mouth fuller, smoother, and more youthful-looking.
Things to consider when choosing lip enhancement
The shape of your lips and the areas that support the lips are important, not just the lips
After treatment, some bruising or swelling may occur
Lip fillers are a delicate, artistic procedure
At ENRICH, only highly skilled doctors do face contouring, including lip filler injections (not nurses)
Choose a doctor you feel comfortable with and trust
Having lip enhancements is a very personal choice, and is an investment in your appearance. Contact us for a personal consultation to discuss your needs with one of our highly-trained cosmetic doctors.