As you age, the number of capillaries that feed oxygen and nutrients to your skin decrease. When cells don't have the same blood-flow, they start to lose function. This is particularly true when it comes to dermal fibroblasts, the cells in your skin that produce collagen and elastin – the two elements that keep your skin firm, supple, and strong.
Eventually, fibroblasts start to become depleted, resulting in less collagen and elastin and the subsequent wrinkling and sagging of the skin as we get older. This is completely normal and natural, but several techniques can now act to preserve our youthful looks.
Before the Venus Freeze…
Traditional ways to look younger have focused on stretching out and rearranging skin using surgical techniques like face-lifts (which are still sometimes very useful).
After the Venus Freeze…
Now, however, we  have a way to regenerate the cells that actually make up your skin, triggering a growth hormone that keeps them well-supplied with blood, creates new capillaries, and produces collagen, like a much younger person's skin does.
The Venus Freeze not only removes fat by *magically dissolving it back into your bloodstream, but it causes the skin to produce more collagen by supporting fibroblast skin cells. The result is tighter, firmer, stronger, more youthful-looking skin.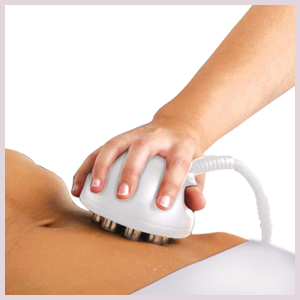 The Venus Freeze actually reverses skin ageing
The cellular regeneration of your skin is what truly does turn back the clock. It can't wind it all the way back, but it can undo some dents.
And reduces fat deposits
Then, there's the effects on fat, which are quite remarkable. Lipolysis is the process of fat being broken down into its smaller components, fatty acids, in the same way that protein is made up of amino acids. These little fatty acids are then swept back into the bloodstream and processed as your body would any other fatty acids.
Improves blood circulation
The Venus Freeze also improves blood flow to the treatment area which only improves the condition of your skin by increasing access of skin cells to oxygen,  nutrients, and removing toxins faster.
Collagen thickens and shortens
The impact of the Venus Freeze on collagen fibres is that it makes them thicker and shorter, which tightens the skin. Fibroblasts increase output of collagen and elastin fibres, which also reduces wrinkles and makes skin visibly tighter.
Think your skin could do better?
Try the Venus Freeze!
Contact us