Piles of data, algorithms and machine intelligence are revolutionising healthcare, and have great potential in revolutionising dermatology. Clinics may soon see the immense benefits of artificial intelligence (AI) filtering through, with advancements in diagnosis and interpretation of tests on the horizon.
Anti-ageing is a prime target for the AI industry, since when it comes to the skin, hair and nails, we can actually see what happens – a condition is easier to diagnose by sight than other diseases in the body, which may be described by a patient, but remain unseen by their doctor. Melanoma diagnosis, for example, is one such area that AI is outperforming top doctors in already.
There have been several major papers published regarding the possibilities in AI, with one feature what's known as deep learning. Deep learning is a process whereby intricate structures in large data sets can be discovered by using special algorithms that dictate how a machine should alter its internal parameters to compute layers, and how those layers are represented sequentially.
Sounds complex, and it is, but luckily most of us don't need to worry about the details, except to know that AI is now functioning more and more like the human brain. Some deep learning can accurately predict age, which is useful when it comes to anti-ageing and cosmetic medicine.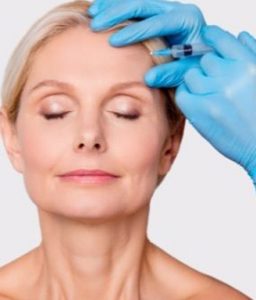 Ageing screening
Bioinformatics and deep learning can screen for naturally-occurring compounds that might slow, or reverse, ageing mechanisms. This can help in product development, from nutraceuticals to dermal fillers. Skin age and appearance can be determined through multiple layers of skin, and analysis can include genetic components, to figure out which products will be most suitable for a person's biology. Dermal filler, collagen stimulators, chemical peels, laser… what you end up with as a treatment will depend on what is discovered in the deep learning. Reversing the signature of age is the goal, with outcomes measurable by molecule.
We will be able to determine whether a dermal filler, as an example, has done what it was designed to do in the skin, by requesting pattern recognition results from before and after measurements. The deep neural network of the AI will be extremely accurate and clearly demonstrate effectiveness – or in some cases, depending on the person, possible damage – of a dermal filler, injection, or cream on the skin.
The shift from human work to machine work has already begun in factories and farms, with predictions that even doctors will be replaced by AI in the future. Deep neural networks are already better than doctors at interpretation of MRIs, CT scans, and ultrasounds. How and where your dermal filler, anti-wrinkle injections, medicated cream or nutraceutical is applied might soon be done by a machine.
AI advances are likely to provide us with some important medical and anti-ageing advancements, and while there is plenty to be afraid of, there is also plenty to look forward to. More accurate cosmetic treatments, surgery and diagnosis are just some of the interesting and useful tools currently being developed.
Our Melbourne clinic is technologically advanced!
Call Melbourne clinic