The humble chemical peel is making a huge comeback – it's a budget-friendly way to get noticeably more beautiful skin. Skin will look and feel smoother, tighter, and fresher.
There's no need to undergo complicated procedures when a peel may be a perfect option. If you're new to cosmetic treatments, a chemical peel can be a lovely introduction. You'll get legitimate skin results that don't cost the earth.
But, how do you prepare yourself for a chemical peel?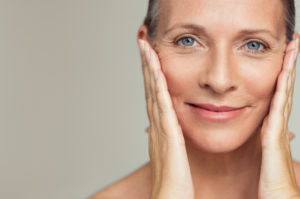 Understand a chemical peel
The first step to preparing yourself for a chemical peel is to understand what a chemical peel is and what it does to your skin.
A chemical peel, in essence, is a skin resurfacing tool. Special ingredients dissolve the upper layers of skin, with the depth of peel determined by the strength of ingredients. The deeper the peel, the more downtime you can expect since the skin will be affected by the peel as it renews.
With select layers of skin removed, we can effectively soften the appearance of fine lines and wrinkles, improve the look of scars, discolouration and pigmentation, freshen acne-prone skin, and reduce the impacts of sun damage.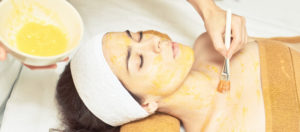 Be examined to see which peel is best for you
First things first. The strongest chemical peels are only available through a clinic like ENRICH Clinic, because they use pharmaceutical-grade ingredients. These restrictions apply because, in the wrong hands, a chemical peel can be dangerous and cause damage to the skin.
Our strongest peels are only ever applied by trained, experienced cosmetic doctors as a therapeutic skin treatment.
We also have lighter glycolic peels which also remove skin cells but in a gentle, no-downtime, way.  A skin consultation is required before we can apply any chemical peel so that we can figure out what peel your skin will respond best to.
Step one is making an appointment with one of our trusted clinicians to discuss your skin.
Avoid exfoliation
Don't exfoliate your skin before your chemical peel. We are going to be performing the skin resurfacing using acidic ingredients, and there is no need for you to prepare with a pre-exfoliation. Stripping the skin can make your skin more sensitive to the peel we apply.  We do ask that you remove all makeup before a peel, but you can do that at the clinic. A chemical peel is an exfoliation.
Talk to your clinic about what medications you use on your face
If you are using facial medications, for example, for acne, then your skin may be less tolerant of the chemical peel. Please make sure to let us know of any medications you are using so we can make sure they're safe to continue in the lead-up to your appointment.
Check your schedule for important events
When you're booking your peel, depending on the strength, you may need to leave a few weeks for a full recovery. Light glycolic peels, however, have no downtime.  Avoid booking a major chemical peel when you have a big event coming up – there are far more appropriate, no-downtime treatments to get your skin looking fresh. A chemical peel is not going to be your go-to if you have a big photoshoot coming up in a few days.
Need more science on how chemical peels work? Check out this scientific paper.
Read up on what to expect during a chemical peel
A tingling sensation
As the ingredients in your peel work to dissolve your skin cells, there'll come a certain point when the more sensitive skin underneath is affected. The tingling may start gently then intensify, or it may stay about the same the whole time.
Itching
Your skin may itch a tiny bit during your peel, which is normal. It usually is only a small area, like an itchy nose, because you have a substance on your face that is tingling your nerves. An itch is a nervous system response to a stimulus, so it's not surprising at all that during a chemical peel you may have a few itchy spots. Talk to your practitioner if you need to solve an itch!
Heat or cool
During the peel, you may feel warming or cooling of the skin. Either sensation is normal, though a feeling of warmth is more common than cool. The skin will respond to its 'injury' by sending blood and other resources to the area, making it red and hot.
Tight skin
It's normal during a chemical peel to have a taut sensation of the skin. Your skin is being stripped bare and will feel a bit tight. This taut feeling will resolve. We make sure to moisturise you well before you leave so you won't feel dry. Hot and tight is entirely normal, however, and will resolve within 24-48 hours.
Read up on what to expect after a chemical peel
Your skin may peel and flake
Skin peeling is sort of the point of a chemical peel, but not all peels go deep enough to cause peeling in the days afterwards. Skin can take a few days to start to peel, so speak to your practitioner about what to expect. Deep peels may take up to two weeks to refresh the full face, so if you've had a deep peel, expect a lot of, well, peeling.
Photosensitive skin Your skin is so fresh; you can't afford to get any UV rays near it, especially as it heals. UV damage can result in pigmentation problems, so be vigilant with sun protection, especially in reflective areas such as the car and near water or windows.
Sensitive skin
Your skin has been through an ordeal, so be gentle with it. You may find your skin is more sensitive to products you would typically use without an issue, so get advice from your practitioner on what to use post-peel.
Why we love chemical peels
Clears dull, dry surface skin
Freshens complexion
Non-invasive
15-30 minute appointment
No or minimal downtime (though deeper peels can have downtime)
We are skin rejuvenation experts.
Contact us for a consultation
ENRICH Clinic