Not being able to keep the same level of care for your skin as before, extended lockdowns may have left your skin a little dull. Getting back into the swing of things with some gentler treatments may be in order, though for some of you, the decision to undergo a deeper treatment may have finally been made. 
No matter where you're at, we're here to propel your skincare into 2022. We've got a full suite of treatments available, from facial rejuvenation to deep facial resurfacing. In addition, to make the most of those post-lockdown curves, we have a range of body treatments, such as cellulite and skin tightening treatments and body contouring. 
If you need to start slow…
It might be tempting to dive into treatments now that you're allowed out of the house, but starting slow and building back up to your pre-lockdown skin condition might be in order. On the other hand, if you haven't done any treatments, you might want to go easy and get some advice on preparing your skin for re-entry. 
If you're keen to get started, a gentle step back into your skincare regimen could be a skin peel to build up your skin condition and strength. Mild peels that get progressively stronger at each appointment can be a good way to build skin resilience and refresh your complexion. 
You might just want to get a quick laser treatment to remove those dull, dry skin cells or luxuriate with a deeply moisturising hydrotherapy facial to plump the skin for that dewy look.
If you've been missing out on injectables, we're fully stocked and can't wait to see you again! 
There are plenty of low-stakes, high-reward treatments we can recommend if you're not sure which would suit your skin best or you're just starting on your skincare journey. Get in touch with our clinic, check out our treatment options on our website and see what works for you!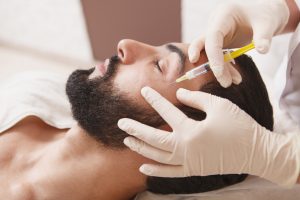 If you want to go big…
There is nothing like spending your days on Zoom looking at yourself to catalyse booking a more significant treatment to kick off your new normal. 
If you've been considering a more extensive treatment for a while, such as skin resurfacing or liposuction, and you're ready to dive in, this could be the time for more intensive downtime treatments.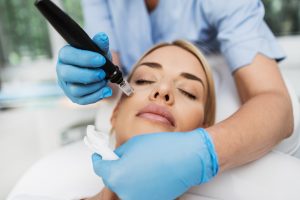 Back out in the world!
As we all get used to having face-to-face conversations with real people and try to remember how to engage in small talk properly, how we look may seem more important than it has been for a while. 
When you've spent the past two years in tracksuit pants, working out what to wear and how to put on your game face for the world can feel confusing. 
How to make the transition easier? Do something just for yourself! 
Having a facial is a lovely way to ready yourself to face going back to the office, seeing friends who live more than 5km away, and meeting new people.  Choosing things you can control that make you feel good on the outside can help smooth difficult transitions going on inside. 
Renewing commitment to your skincare regimen
Having the same skincare regimen, you had two years ago may not be the best fit for your skin anymore. We are, after all, two years older, and a lot has happened. That two years may have coincided with important body changes such as having a baby, undergoing medical treatment, or heading into menopause. 
We suggest booking in with us for a full skin assessment, where we'll check in regarding other elements of your health and your skin or body goals. We use the latest in skin science to assess and treat your skin. We aim to get your skin in great condition. 
Your skin health clinic in Melbourne
We have the technology at ENRICH Clinic, a Melbourne skin clinic with specialist dermatologists, aesthetic doctors  & nursing staff. Our specialist doctors perform cosmetic procedures to effectively treat wrinkles, fine lines, pigmentation, skin cancer, and hair and nail concerns. We also perform procedures such as liposuction. 
We perform anti-wrinkle injections, dermal filler, non-surgical rhinoplasty, body shaping, cellulite treatments and have a full suite of laser, radiofrequency, plasma and ultrasonic devices. Whatever your pick-me-up pleasure, we've have your covered, 
We can guide you with a personalised skincare regimen with high-quality products to nourish and protect your skin. 
Deciding on the next best step
The best person to help you with an ongoing skin care regimen is your dermatologist, so book in for an appointment, and we'll make an ongoing treatment plan that will take you into 2022 and beyond. 
ENRICH Clinic