Skin resurfacing is the process whereby the topmost layers of skin are removed, taking with them sun damage, pigmentation, wrinkles and scars.
Resurfacing to this degree comes with some downtime, as the skin needs to peel, then heal, ultimately revealing a fully refreshed complexion.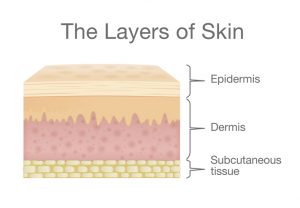 Resurfacing treatments can create a dramatic change in the skin's appearance, but this type of treatment does come at a cost. Skin resurfacing is not for the faint of heart! We don't recommend this type of treatment for those who are new to cosmetic procedures.
(Need something a little less extreme but that leaves you with beautiful, younger-looking skin? Check out our Gym for Skin ebook.)
The depth of resurfacing varies between machines and energy settings. At ENRICH Clinic, we use three primary devices for resurfacing. Choosing which one is right for your skin will largely be the job of your cosmetic doctor. Your doctor can advise you based on your skin type and other factors to get the maximum benefit from your treatment.
Here we give you the rundown of our favourite resurfacing lasers at ENRICH Clinic. We use the Fraxel laser, fractional CO2 laser, and the Portrait plasma device for resurfacing treatments, with each having unique qualities.
If you're interested in how resurfacing works in more detail, this scientific review looks at new and emerging trends in laser skin resurfacing.
The benefits of Fraxel laser for skin resurfacing
We use the Fraxel dual laser to help correct:
Hyperpigmentation on the face, decolletage, neck, arms or hands
Sun damage
Wrinkles and fine lines
Acne scarring, particularly icepick, boxcar and rolling scars
About the Fraxel laser
The Fraxel laser is a dual laser, meaning it has two lasers at different wavelengths in the one machine. This dual function increases the Fraxel's range of treatment options, which is uncommon in lasers and makes the Fraxel a uniquely useful laser. Usually, lasers only have one frequency which targets one specific set of skin issues, for example, blood vessel conditions or sun damage, but not both.
One of the Fraxel's frequencies is used to target sun damage and pigmentation within the epidermis (top layer). The other laser goes deeper, targeting the dermis, the layer that houses and produces collagen. The dermis is responsible for deeper wrinkles, skin texture and scarring.
Fraxel lasers all work the same way – by creating little columns of heat that penetrate the skin cells, stimulating the deeper cells to trigger regeneration. This depth is why you'll have 3-5 days of downtime – your face is going to be red, peeling and scaley as the process of 'out with the old, in with the new' occurs.
Fast facts about Fraxel laser skin resurfacing
Your skin must be free from infections, severe breakouts or open wounds before treatments
No retinoids a week before treatment
Total treatment time including numbing is about 90 minutes (45 minutes numbing, 20-30 minute treatments)
Feels like a prickling sensation, can be mildly uncomfortable
Downtime expected
Deep treatment
Leave skin alone to heal – no picking!
For pigmentation, you may need 1-2 treatments a month apart
For sun damage, you may need 1-2 treatments 6-8 weeks apart
Cost depends on areas treated and the clinic
No surgery, no injections
Effective treatment to look younger without a dramatic change
The benefits of fractional CO2 laser for skin resurfacing
We use the fractional CO2 laser to help correct:
Wrinkles and fine lines
Scars
Skin imperfections
Sagging skin
Sun damage
Texture and tone
Sagging or loose facial skin
About the fractional CO2 laser
Fractional CO2 lasers also use tiny columns of thermal (heat) laser energy to produce an effect within the skin. These columns are a little different to the Fraxel's. Fractional CO2 lasers are considered to be the strongest resurfacing lasers used across many areas of the body, including the hands and neck.
The topmost layer of skin is vapourised during the treatment, while the heat columns pierce the dermis and remodel collagen. This piercing treatment results in significant firming and smoothing of the skin.
Fractional CO2 lasers have fewer risks associated with them compared with traditional CO2 lasers because of the 'fractional' aspect. Treatments fit patient needs, rather than the non-fractional CO2 lasers that tend to run at full steam ahead as the default setting.
The columns of heat leave untouched skin between the columns – this is why it's called 'fractional' since it only treats a fraction of the skin, while still obtaining an overall impact. Fractional CO2 lasers improve recovery times and healing compared with traditional CO2 lasers.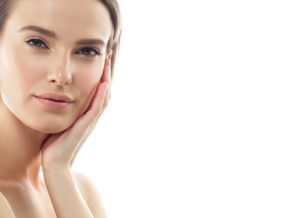 Fast facts about fractional CO2 laser resurfacing
Expect downtime of 3-14 days depending on the depth of resurfacing – ask your doctor
You will need to take time off, but ask your doctor just how much for your treatment
Dramatic results
Full treatment time is about 90 minutes including numbing time (actual treatment time is about 30 minutes for the full face)
Expect a hot, red, swollen face after treatments
Skin will peel and flake as it heals
Triggers regeneration of new skin
Antibiotics or antivirals may be required depending on the person
 The benefits of the Portrait for skin resurfacing
We use the Portrait to help correct:
Wrinkles and fine lines
Loose or sagging skin
Uneven skin tone
Uneven texture
Pigmentation
Early drooping of jowls
About the Portrait
The Portrait is a plasma energy device, not a laser per se. Plasma energy is emitted from the Portrait at two different levels – low and high. Skin tightening is more pronounced at the top settings and where we do more than one pass.
Fast facts about Portrait plasma resurfacing
Low energy treatments have no-low downtime, work slower
High energy treatments come with some downtime (but not as much as the fractional CO2 laser)
Total treatment time depends on which energy setting we use, but after numbing time, treatments take between 15 minutes and 45 minutes
After low energy passes skin will be a mild red and flaking may occur
After high energy passes, the skin will be moderately red and then turn brown and flake off over a week – 7-10 days
Results are immediate and continue to improve for up to a year
Treatments feel warm and require anaesthetic
We are anti-ageing experts.
Contact us today to see what the Portrait can do for you
ENRICH Clinic