When it comes to treating blood vessel conditions such as rosacea, facial redness and visible veins, we can't go past the Excel V laser. The Excel V is primarily a vascular laser, using two wavelengths to target visible veins and blood vessels, redness, flushing and rosacea on the face, neck and chest. 
At ENRICH Clinic in Melbourne, only our doctors perform Excel V treatments. Patients can usually see the difference within hours after treatment as the blood vessels shrink from view and the redness retreats. If you're suffering from any blood vessel problem, Excel V and our talented practitioners can probably solve it.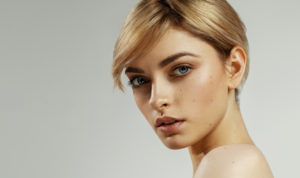 Why we love the Excel V
The Excel V offers more comfortable treatments, no downtime and efficient clearing of mild or severe:
Spider veins

Leg veins

Facial veins

Rosacea

Port-wine stains

Cherry angiomas

Capillaries

Birthmarks

Sun damage on the face, chest and neck

Poikiloderma

Diffuse redness

Venous lakes

Bruises

Vascular malformations

Surgical and other scars

Remodelling scars

Redness in scars

Visible stretch marks

Uneven texture or tone
Why Excel V excels at vascular
In the past, finding a laser to treat a broad range of vascular conditions was challenging. The Excel V has superseded any other choice for vascular complaints and has been a breakthrough technology. The laser is a high powered green light that the targeted blood vessels in the skin absorb. 
We use what's known as selective photothermolysis to selectively destroy targeted tissue – in this case, blood vessels we usually can't even see – by modifying the settings of the lasers. The thermal energy from the laser heats the vessel until the wall collapses and seals closed. Over time, the vein disappears and the redness with it. 
The Excel V is essentially three lasers in one, with two different wavelengths and a Genesis element. We use these different wavelengths as follows: 
532 nm – superficial blood vessels, less power means less inflammation

1064 nm – deep blood vessels get further into the body

Genesis – unseen blood vessels that cause background flushing and redness
Outstanding performance for vascular lesions
We can treat up to 20 different vascular lesions with Excel V, making it one of the most valuable lasers we have here at ENRICH Clinic. The laser works on all skin types, including darker skin tones, which can be a problem with other lasers. 
The laser energy is especially effective on rosacea, diffuse redness and spider veins. It is faster and more effective than any other laser at clearing these lesions, though several treatments may be necessary for the best results.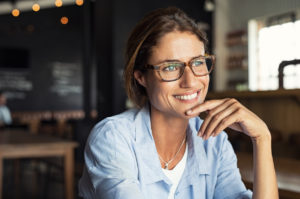 Treating rosacea with the Excel V
The Excel V is our favourite laser for treating rosacea since, within 2-4 treatments, there is a marked reduction in redness and visible flushing. 
Rosacea is a condition whereby the face becomes red and flushed, typically in people in their 30s and 40s with a lighter complexion. Rosacea can start as a teenager and worsen but doesn't tend to get better by itself. We're still unclear about the origins of rosacea, but what we do know is that once the flushing hits a certain point, there's no going back. 
Factors that can increase incidences of flushing include getting hot (sun, Bikram yoga, polyester blankets), which can then progress into persistent redness on the nose and cheeks. Small blood vessels begin to develop and become more visible, and a diffuse redness can appear. 
Once you get to this stage, triggers will develop for flushing, getting worse after exercise, alcohol, the B vitamin niacin ('niacin flush'), or drinking coffee, amongst other triggers. Rosacea gets worse as time goes on since the blood vessels grow more and more numerous until spider veins start to appear on the face. We can't cure our flushing response, but we can remove the visible blood vessels and set them back. 
Once treated effectively, avoiding triggers and exacerbating factors mean your treatments will last well into the future. You'll likely see a significant improvement after just one session, but you may require several treatments for lasting impact, with successful treatment lasting typically 1-2 years. 
There is no downtime associated with treating rosacea with Excel V, and you can return to your normal activities immediately after your procedure. There will be some redness for a few hours post-treatment, with some swelling, which will dissipate by the end of the day. 
Solving rosacea the fast way
If you're sick of rosacea and want to take the first step towards treatment, get in touch with our friendly staff to set up a consultation to talk about your options. We know just how complicated facial redness can make you feel and are committed to your successful treatments, both now and into the future. 
ENRICH Clinic in Melbourne has an array of the most advanced technology for treating skin, and we can't wait to show it to you!
ENRICH Clinic