While there are doctors of many sorts who encounter and treat skin conditions, the ultimate skin specialist is a dermatologist. A dermatologist is a skin, hair and nail expert, dealing with everything from hair loss, to skin cancers, to autoimmune conditions that manifest in the skin.
Other doctors who may treat skin conditions include GPs, paediatricians (children's doctors), gynaecologists, ear, nose and throat specialists, emergency physicians and even sometimes dentists.
Your family doctor often successfully treats most common skin conditions such as insect bites, mild contact dermatitis and skin infections; however there comes the point where a doctor will refer you on to someone more experienced – a dermatologist.
Patients are referred to a dermatologist when their complaint is complex, severe, or isn't responding to the usual treatments. In fact, you need a referral from your GP to see a dermatologist.
A visit to the dermatologist may be in order when there are certain functional or cosmetic complaints, for example, when scar tissue is preventing the full range of motion or is causing distress.
A dermatologist may spend a great deal of time diagnosing and treating a variety of skin issues. This in turn helps people to feel better about how they look, which is an important aspect of dermatology practice.
The most common skin conditions a dermatologist treats include: 
Benign and malignant skin tumours and melanomas (growths and cancers)
Psoriasis (an autoimmune skin condition where the skin cells replicate too quickly causing patches of hard skin)
Acne (severe, persistent pimples that become infected on the face, back, chest or another area)
Contact dermatitis (skin reaction caused by contact with an irritant, e.g. dishwashing liquid)
Actinic and seborrhoeic keratosis (skin growths caused by sun exposure)
Rosacea (facial flushing and redness)
Alopecia (hair loss)
Research into the most treated dermatological conditions shows that our skin complaints usually aren't life-threatening, and while many are annoying or uncomfortable, they are not serious.
There are so many expressions of health or disease that appear as symptoms on the skin, but some skin conditions – like pimples – are just what they look like and aren't complicated (a blocked pore).
A dermatologist can treat underlying health conditions
A dermatologist is a medical doctor and therefore can treat other elements of your health besides just your skin, hair or nails.
Some examples of the broad scope of practice of a dermatologist include: 
Acne, acne scarring and acne treatments
Acne is a great example of the skin interacting with what's going on in your body as a whole. Acne doesn't have just one cause; however, the hormonal interactions that cause the sebum-producing glands in the skin to produce more oil can be a major factor.
This abundance of oil gets trapped in the skin, which provides a food source for bacteria, and persistent acne can be the result. A treatment to manage hormones or inflammation may be appropriate for acne in some people, resulting in full or partial clearance of the problem.
There are frequent new developments in active acne treatments, and we cherry-pick the very best for our patients. We won't just give you the standard treatments; we have novel light-based treatments, lasers, topical treatments and medications. We have access and training in the strongest, best acne therapies.
Dealing with active acne isn't our only challenge; the resultant scarring can be distressing. Acne bacteria cause a small space to be created underneath the skin, which results in the classic appearance of acne scarring. The scars are depressed in the skin a little, which leaves the face 'pockmarked', with shadows cast by the small hollows of the scar.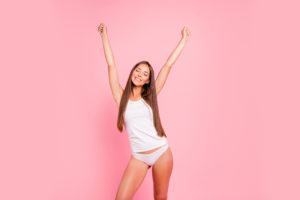 We have several treatments to modify the appearance of this scarring, smoothing out the skin in both tone and texture using state-of-the-art scar remodelling technology.
Psoriasis and psoriasis treatments – managing the immune system
Psoriasis is a skin condition intricately connected with the immune system, though why psoriasis develops isn't well understood. The treatment for psoriasis, in its most severe cases, is a strong drug that suppresses the immune system. The symptoms appear on the skin, but the trigger is coming from the immune system.
Treatments for psoriasis in our clinic follow the latest in scientific guidelines and technology. We're able to use several types of treatments to try to effect change in the skin, from high-tech wave-based treatments to the very latest in topical applications.
Some conditions that affect only the skin include: 
Actinic and seborrhoeic keratosis
There are many skin conditions largely caused by UV exposure, including skin cancers and actinic (solar) and seborrhoeic keratosis. The sun causes changes to occur within the DNA of skin cells, and over a lifetime, this can result in skin lesions, some dangerous and some benign.
Actinic (solar) keratosis – suspicious scaly spots
Sun-damaged skin can develop actinic keratosis – a little patch of scaly, scab-like skin. These little scabs are understood to be a precancerous change or early form of skin cancer.
Often actinic keratosis occurs in fair-skinned people who live in very sunny areas, such as the tropics or sub-tropics, and have a lot of sun exposure over many years. The cause of actinic keratosis is DNA damage by UVB rays.
We treat actinic keratosis how we treat all suspicious growths: we will do a full investigation and likely remove the lesion.
Seborrhoeic keratosis – benign brown wart-like growths
While actinic keratosis is considered potentially dangerous, seborrhoeic keratosis is not. Seborrhoeic keratosis is a harmless, brown, wart-like growth on the skin, usually in areas exposed to the sun. People may have hundreds of these growths, which are very common. These growths are not the same as moles or freckles.
We can comfortably and quickly remove these growths in the clinic using one of several effective methods.
A dermatologist treats a wide range of issues affecting health
At ENRICH Clinic, we are a specialist dermatology clinic and as you can see, treat a huge array of skin, hair, nail, and overall health problems.
We have a team of specialist doctors, each of whom has an area of interest that sets them apart from the others. Our team is diverse by design, so our patients get the best of everything.
Want more beautiful skin?
We can help.
Contact us
ENRICH Clinic