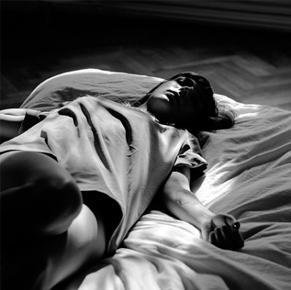 Radiofrequency can be used on the soft palate to shrink tissue, and help reduce or eliminate snoring. The point of this treatment is ultimately to reduce excess tissue in specific areas – the uvula and the soft palate. Collagen production is also stimulated during this process, which helps to firm up the tissue, lifting and tightening. This action helps reduce snoring, since loose tissue vibrates more easily.
Radiofrequency is a useful treatment because it causes minimal pain and no bleeding, which can be associated with other techniques. A local anaesthetic is typically used for this treatment, which is quick to perform.
The procedure
Radiofrequency snoring treatments use carefully directed and controlled heat to exert an effect on tissue – thermal radiofrequency energy. A tiny electrode is placed in the mouth, with protections in place for other parts of the mouth that we don't want affected. The tissue is heated without burning, which injures the target cells – these cells are then naturally reabsorbed into the body, thereby reducing the amount of tissue in those areas.
Radiofrequency for snoring – recovery and results
The procedure usually causes some swelling and a sore throat afterwards, which can be relieved using over-the-counter painkillers. The treatment takes a few weeks to have its full effect, as the injured cells are reabsorbed and taken away by your body's garbage collectors. Several treatments may be required, but this is on an individual case-by-case basis.
Your doctor will discuss with you your individual recovery expectations, including any time off normal activities.
Got a snoring problem?
We can help.
Contact us