Hair removal techniques vary in cost, with laser hair removal being more expensive upfront, but very cost-effective over the long term. When laser hair removal is compared with shaving or waxing, a lifetime of hair removal adds up in real dollar terms. While laser hair removal is not as permanent as it is sometimes made out to be, it is a long-lasting hair removal technique.
The costs of laser hair removal are spread out over a year or so, with treatments performed every 6-8 weeks with your hair growth cycles. This means every couple of months, you need another treatment.
The areas you have treated – and how hairy you are – all matter when estimating the costs of these treatments over time. Many clinics offer a bulk discount – if you buy 6-10 sessions upfront, there can be a significant discount on the overall cost. Your appointments are then booked in advance, and you just show up. This often makes the most sense for people, and saves money.
When you have to pay for each session as the appointment draws nearer, it can be tempting to delay the treatment and spend the money on something else or delay it because you're busy. This means you miss that hair growth cycle, and the overall time for all treatments take much longer. Setting your appointments to the correct schedule is critical for the success (and timeliness) of the treatments due to how your hair growth cycles work.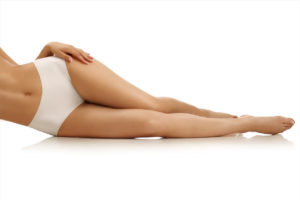 Estimated cost of various hair removal treatments over a lifetime
$42,000 on waxing (legs, bikini, underarms), which takes 30-60 minutes per session, every 6-8 weeks
$12,000 on shaving (legs, bikini, underarms), which takes 1-20 minutes per session, with regularity varying between people (and men may shave more regularly)
How much does laser hair removal cost?
$1,500-$2,500 for laser hair removal (lower legs, bikini, underarms), which takes 10-60 minutes per session, every 6-8 weeks, 6 sessions and should be followed up with one top-up possibly annually, as required. *
Full body laser hair removal will cost more, however you can expect to pay around $100-$500 per session for multiple areas
Full body laser hair removal takes longer to administer, so expect longer or more appointments
As you can see, the numbers work out in favour of the longer-lasting, time- and money-saving laser hair removal treatments.
Read more about the best places to get laser hair removal in Melbourne
Why is laser hair removal only 'long-lasting' and not permanent?
There is a misconception that laser hair removal lasts forever, which is not true for one key reason: you have millions of hair follicles, and they are not all growing hairs at the same time or rate. Read about the science behind laser hair removal.
The hair growth cycle:
One hair follicle produces one hair
The hair falls out as another grows up underneath it, pushing it out
Not all follicles produce a hair all the time – some may lay dormant
When we do laser hair removal, the laser targets only actively growing hair follicles. This leaves many inactive hair follicles untreated. These hair follicles may or may not later produce a hair.
How hair types differ
There are also different types of hair, which may be triggered in different phases of your life. Pubic hair and armpit hair, for example, are called 'terminal' hairs, and these follicles are stimulated by hormones. This is why when we hit puberty, these hairs pop out.
Some of us are hairier than others, and the quality of our hair changes across our lifetime and body. Some hair may be wiry, coarse, and dark, compared to say, the hairs on your arms which may be softer, lighter, and downy.
Men and women experience different patterns of hair growth, so men will see terminal (coarse, wiry) hairs pop up on their faces and chests (and backs, buttocks, legs and belly), while women see far less of this type of hair growth. That is unless a woman has a hormonal imbalance such as polycystic ovarian syndrome (PCOS), which causes an excess of or sensitivity to androgens in the body. This results in male-pattern hair growth (and loss).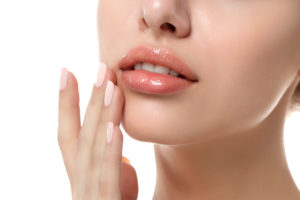 Women with PCOS (or other hormonal imbalances that favour male-type hormones) may find hair growing in unwanted places. This can be distressing, particularly when it's on the face. Women can grow full beards and moustaches, and these terminal hairs can spring up anywhere on the body.
Laser hair removal for the face
Laser hair removal can be a very effective weapon against unwanted male-pattern hair growth on the face in women and in men. A small area may be affected, or maybe there are just a few pesky, persistent hairs, but larger areas can also be affected.
Treating the underlying hormonal imbalance that has triggered unwanted hair growth remains important, but sometimes this can take a long time. In some cases, hair growth stemming from hormonal imbalances simply has to be managed.
Laser hair removal on these areas reduces the need for shaving, waxing or plucking, and doesn't leave stubble. Stubble appears when the blunt end of a shaved hair pops back out of the surface of the skin, as opposed to a new hair, which has a finer tip. Stubble therefore feels rough to the touch.
At ENRICH, we can treat any type of hair on the body or face with laser hair removal lasers.
How laser hair removal works at ENRICH
First, the hair must be in its active growth phase, which at first is easy – whatever hairs are growing out of the skin at the time are typically in their active cycle. You'll be asked to shave the area before you come in (or we can do it during your appointment) so that the hairs are cut off at skin level. This avoids sizzling the protruding hair, as opposed to treating the deeper hair follicle.
As we apply the specially-calibrated laser beam to your skin, the laser beam is attracted to the pigments in the hair. This is why darker hair and lighter skin tend to see the best results from laser hair removal, but we can now treat most hair and skin types successfully.
The energy from the laser beam (heat) travels down the hair shaft, and is transferred to the cells that surround the hair, damaging the hair follicle. The hair follicle is then unable to produce another hair, and the hair falls out.
Because your hair growth cycles are 6-8-weekly, you'll need to come back in for the next session when the next lot of hairs – from undamaged follicles – start to appear. Then, we repeat the process once again.
Over time, we get all the actively growing hair follicles in the chosen area, bit by bit, until there are no more hairs growing there.
Best areas of the body to get laser hair removal
Underarms
Bikini line
Back
Chest
Arms
Legs (upper and lower)
Buttocks
Chin
Moustache
Back of the neck
Don't be fooled by good marketing for low-quality laser treatments
You want experience and the best most effective equipment. Some hair laser clinics sell a single treatment at a very low price, but make sure you read the fineprint – you may end up going back up to 20 times due to poor results. Ask as many questions as possible about the treatment with your practitioner before undertaking any cosmetic treatment.
We have the best lasers and most experienced hair removal practitioners.
Contact ENRICH to start your journey to smooth
*This cost is only an indication as fee is dependant on area, hair type and amount and a quote will always be provided at consultation prior to treatment.