Combining skin treatments may seem like double the effort, but it could offer triple the benefit. There is no single 'best' treatment when it comes to your skin. Often a few excellent procedures combine that offer, together, even better results than you'd see with just one treatment alone.
If you are concerned about signs of ageing (wrinkles, blemishes, brown spots or sallow cheeks), you aren't going to find one single best treatment. A laser may work well on your skin tone, while an anti-wrinkle injection may be useful to stave off a deep wrinkle.
Age and sunspots are treated with a laser, chemical peel or another light-based treatment, while sallow cheeks plump well with dermal filler injections.
Finding treatments that complement one another is key to getting the 1 + 1 = 3 effect. We love combining treatments because the results can often be three times more effective!
Ageing is a complicated process
There is no one-size-fits-all when it comes to how your face is going to age or what concerns you the most. There is an intricate pattern of wrinkles, some that stay static (like a frown line) and those that appear on flatter surfaces of the skin (think forehead and cheeks).
We lose facial volume, which in turn results in new folds and contours appearing over time. Blood vessels can also become more prominent.
The multifaceted process of ageing, therefore, is best served with a combination cosmetic approach.
Treatments that work well in combination
Anti-wrinkle injections (dermal filler, muscle relaxants), lasers, intense pulsed light (IPL), microdermabrasion, chemical peels and high-quality skincare products can all be used together in various combinations for outstanding cosmetic outcomes.
We use these combos a lot at ENRICH Clinic, where Dr Michael Rich is a great proponent of the multi-treatment approach. The treatments can often be performed in one appointment but may be scheduled over several appointments where necessary.
Classic treatment combos
Laser and radiofrequency
Dermal fillers and anti-wrinkle injections
Acne medication and topical acne or acne scarring treatments
Fat removal and skin tightening
Skin needling (The Secret) and the glow gun
Peels & Diodes
Ultraformer (HIFU) and lasers
Threadlift & chin liposuction
What is the best cosmetic treatment combination?
The best cosmetic treatment combination for you depends on your skin concerns. Talk to your cosmetic dermatologist or doctor to see what their thoughts are.
One of our favourite anti-ageing strategies is the use of dermal fillers with muscle relaxant anti-wrinkle injections. The results can be outstanding after just one appointment when you combine treatments. It's the 1 + 1 = 3 effect!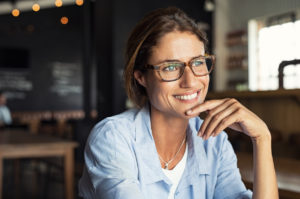 Don't believe us? Check the science.
A break between treatments may be necessary, so your skin can do its thing
Some procedures are, by necessity, performed away from others. For example, a robust collagen-boosting treatment requires at least a month, if not more, to reach its maximum potential. There's not much point in doing more collagen-boosting treatments over the top. Your skin is already maxing itself out. However, this doesn't mean you can't do dermal fillers, anti-wrinkle injections or even a pampering, ultra-hydrating facial.
Other treatments require a break due to the way they function in the skin. For example, any injections need time to settle before other skin treatments go over the top. This timing is in place because the injection liquid can migrate, which you don't want – you want the liquid to stay where it was injected — also, no facial massage after injections.
Swelling from some treatments may impede the effect of others, so a break for healing may be useful for the best outcomes for some combined treatments. You don't have to have them done in the same appointment for the combination treatment effect to come into play.
A classic cosmetic combination – injectables – 'the liquid facelift.'
Dermal fillers combined with muscle relaxant injections are a pair we use and love at ENRICH Clinic. We give skin or lips a volume boost while preventing further creases and wrinkles from forming – this smooths skin while also acting as a wrinkle preventative.
There are many advantages to this type of cosmetic treatment combining. Dermal fillers, particularly temporary fillers, can improve the brightness, hydration and tone of skin while smoothing out superficial wrinkles. Wrinkles and lines fill out, effectively enhancing the face with extra volume and creating a more youthful appearance immediately. Anti-wrinkle injections are then applied to prevent wrinkles from deepening between treatments.
There are some quite advanced combinations of muscle relaxant combined with dermal filler, to work to stop wrinkles from worsening, particularly around the mouth. The results can be quite visible during the treatment with dermal filler. Antiwrinkle injections take a little more time to show results.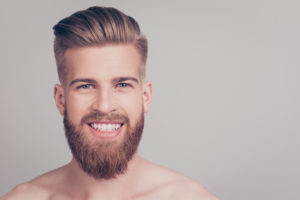 If you have dermal filler and muscle relaxant anti-wrinkle injections performed on different days, the muscle relaxant should come first. This specific timing is so that a proper assessment can be made of the treatment area before the dermal filler injections.
If you have these two treatments on the same day, the dermal filler should be applied first. This scheduling of procedures reduces any distortions of the facial tissue due to swelling caused by muscle relaxant injections. If the dermal filler injections cause swelling, then the muscle relaxant injections may need to be rescheduled.
Using lasers and other wave-based treatments in combination
Some cosmetic devices are designed to penetrate more deeply than others, which is why we may utilise the powers of two or more wave-based devices as a combination treatment.
One such combination may be a radiofrequency device, which penetrates deeper layers, with a laser that works on the skin's surface. This way, skin gets a deep treatment that stimulates, tightens and strengthens as well as undergoing a smoothing, brightening resurfacing treatment.
Your cosmetic doctor knows the best combination of treatments. 
If you're not sure what you need, don't worry! We do. Come in for a consultation, and we'll help you figure out the best course of action for your skin.
Let us get the most out of your skin.
Contact us for an appointment
ENRICH Clinic