When considering the future of your face, many of you may be wondering if there is such a thing as 'too early' to start an anti-ageing regime.
To answer this question, we need to understand a little bit about how the skin ages, and thus what is worth spending time and money on and at what age and stage.
It is not unreasonable – if you're into that sort of thing – to start an anti-ageing plan in one's 20s, but it's also just as feasible to work on your skin as issues arise.
Prevention isn't necessarily the goal for everyone, though it's true that it works well as part of an anti-ageing strategy when started at the right time.
Cosmetic treatments cost money and take time, and while it'd be marvellous if we all have nothing but time on our hands, that's not the reality. We have to carefully choose our plan based on the resources we have available to us. It's therefore worth having a consultation with your chosen clinic to discuss your goals and make a plan, rather than following fads and fighting cosmetic fires.
Important note about teenagers and anti-ageing routines
It's important to note upfront that here at ENRICH Clinic, we do not believe teenagers should be considering anti-ageing treatments. It's not your time, teenager!
Anti-ageing treatments in teenagers are a potentially damaging pointless exercise – the skin is healthy and supple and not at risk of developing wrinkles, fine lines or creases just yet.
The only anti-ageing routine that teenagers – and everyone else – should be undertaking is wearing high-SPF sunscreen every day and taking measures to protect skin from damaging UV rays.
Of course, if there are problems such as acne, psoriasis or dermatitis, that is different altogether and a job for a dermatologist. That's not what we are talking about here.
The ageing process and when we 'should' start caring
We are constantly getting older, from the minute we are born, which may seem obvious, but we don't start talking about 'ageing' until we think about wrinkles, fine lines and creases in our face.
These start to appear en masse during our late twenties and thirties, making themselves at home in our forties and fifties and beyond.
An anti-ageing regime is designed to keep the skin looking smooth and supple for as long as possible, which may mean starting before the cracks start to appear.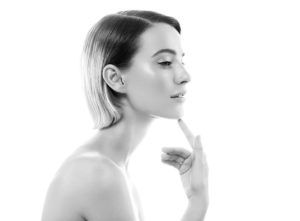 The most common way to start an anti-ageing routine in younger people is with anti-wrinkle injections that relax certain muscles and prevent the development of wrinkles in key areas, but many approaches are just as useful, for example, regular laser treatments.
How should I start my anti-ageing plan?
At what point someone decides to start an anti-aging routine and what they start with varies depending on many factors: care factor, budget, time and skin type.
For example, many Asians look 15 years younger than they are, which can be extremely annoying when trying to get into a bar but means many anti-ageing treatments can wait. Skin-beautifying can, therefore, be the focus, rather than wrinkle treatments.
Caucasians tend to suffer a great deal of sun damage throughout life, particularly in Australia, and thus may age faster and less gracefully than darker skin tones. Reducing the impacts of sun damage may be a primary focus, for example, removing pigmented spots and softening fine lines and wrinkles.
Young people have far more fat in their cheeks than older people. You'll notice in older people that the cheekbones become prominent because the cheeks have lost fat volume.
Chubby cheeks are very much related to youth. This loss of fat volume in the cheeks can have an impact on the eyes, dragging the skin down and contributing to looking tired. Strategically placed filler can create subtle – but impactful – changes to how aged the face appears.
Making the most of your beautiful face
An ageing face has so much character and beauty to it, so when we consider your anti-ageing plan, we aren't aiming for an expressionless, frozen face that never creates a line.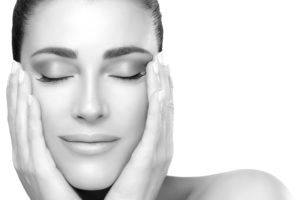 Your face will always age; you will never look 25 when you are 55, no matter how hard you or we try or how much money you spend. And nor should you. That's not the point.
You want to look like yourself, at whatever age you are. At ENRICH Clinic, we always aim to enhance your natural assets, not change them. You have a great face and more to the point it's unique to you! We help you make the most of it.
Having beautiful skin will never go out of fashion
There are some effective, non-invasive skin treatments that anyone can start their anti-ageing journey with: 
Non-invasive no-downtime treatments
Laser microdermabrasion
Facials – laser facials, HydroActive facials China Doll carbon serum facials
Skin peels
When you get a little more experienced or know what you're after, the treatment range includes: 
Deeper facial treatments that may include some downtime
Anti-wrinkle injections
Dermal filler injections (lips, cheeks, tear troughs, forehead, wrinkles and fine lines)
Non-surgical rhinoplasty (nose job)
When you're really on top of what you can expect, including deeper treatments that come with some downtime, the treatment range includes:
The Secret RF – skin needling and radiofrequency all-in-one for skin tightening and rejuvenation
Deeper laser microdermabrasion – deeper skin resurfacing
Not sure what you need or where to start? Come in for a consultation, and we'll help you. We understand that 'looking good' means different things to different people. For some of you just waking up without red cheeks would make a world of difference. For others, lifting the skin and softening wrinkles is the goal.
Caring for your changing face is a unique journey for each of us. We at ENRICH Clinic are here to help you look your best self.
Want more beautiful skin?
We can help.
Contact us