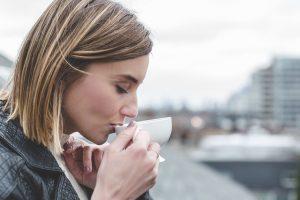 Researchers have reported links between rosacea and other health conditions, which is not that much of a surprise when we consider the inflammatory, systemic nature of rosacea. At this stage, nobody is sure where rosacea truly stems from, but we do know it is not so much a skin condition as an inflammatory condition.
The list of diseases linked to rosacea:
Allergies
Respiratory diseases
Gastroesophageal reflux disease
Gastrointestinal diseases
Hypertension
Metabolic disease
Urogenital diseases
Female hormone imbalance
Parkinson's disease
Arthritis
Studies find rosacea linked to several diseases and allergies
In one study, rosacea was found to constitute an independent risk factor for Parkinson's disease. Another study found that in women, rosacea is associated with type 1 diabetes, celiac disease, multiple sclerosis and rheumatoid arthritis. In men, there were associations that were statistically relevant with just rheumatoid arthritis. That study looked at almost 7,000 rosacea patients along with almost 40,000 control patients.
Another study in 2015 found significant associations between rosacea and how severe the rosacea was. One-hundred-and-thirty patients were studied – 65 controls and 65 patients – finding significant associations between rosacea and allergies, respiratory disease, gastroesophageal reflux disease (GORD), and hormone imbalances in women.
Another study found that women diagnosed with rosacea were 1.59 times as likely to develop thyroid cancer and 1.5 times more likely to have certain skin cancers than women without rosacea. There are other links with gliomas (nervous system tumours) and dementia.
Joining the dots of rosacea is difficult – why these conditions are linked is unclear. In the case of gliomas, Parkinson's disease and dementia, a group of enzymes capable of breaking down proteins (matrix metalloproteinases) may play a role, as these enzymes have common roles amongst all these conditions.
Rosacea may be linked with anxiety and depression – the psychological accompaniments of rosacea cannot be denied, since just going out for a glass of wine can cause fear of a flush. This keeps people at home. Anxiety about flushing and papules, naturally, brings them on, making going out of the house or having special events even more fraught. Over 85 per cent of one study group with severe rosacea said that their social lives had been inhibited, with 67 per cent of those with moderate rosacea affected, and 38 per cent of those with mild rosacea. Our human need to connect means these people are suffering at home, isolated.
What to do with this information?
Rosacea is far more common than any of those other conditions, so just because you or someone you care about has rosacea does not mean you are going to develop these other conditions. What it means is being prudent with this knowledge is important – choosing healthier lifestyle options and managing your risks appropriately is a good start. Your dermatologist can help you discover your other risk factors – are you overweight? Do you smoke? How is your blood pressure?
Getting good advice is imperative, so visit our Melbourne clinic for treatment options and a risk assessment.
Let us help you get out of the house (because happiness is anti-inflammatory).
Let us treat your rosacea.
Contact our Melbourne clinic