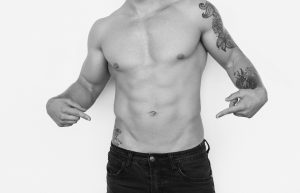 Pearly penile papules are a small ring of flesh-coloured (or slightly lighter-coloured) dome-shaped bumps in an organised row around the head of the penis. Pearly penile papules are common, especially amongst men in their twenties and thirties. The good news? They are not dangerous and are very easily treated, should they be of concern.
As ENRICH Clinic's founding dermatologist, Dr Michael Rich is one of few doctors who has treated hundreds of men with pearly penile papules who have come from both locally and overseas to seek treatment. Contact us today to secure an appointment.
What are pearly penile papules? 
Pearly penile papules are a small ring of, usually, flesh coloured, dome-shaped bumps that collect around the head of the penis. These bumps are considered a normal characteristic of many penises and are non-infectious, benign growths. They are most common in men in their twenties or thirties. It's estimated that around 8%-43% of men will develop pearly penile papules in their lifetime. In many cases, pearly penile papules will appear and resolve on their own. 
What causes pearly penile papules?
Pearly penile papules are a normal characteristic of the penis and are the result of an overgrowth of dilated blood vessels, fibroblasts and collagen (the cells and supporting tissue of the skin) in a localised area. The trigger for pearly penile papules is unknown. They are not infectious and cannot be passed on to other people.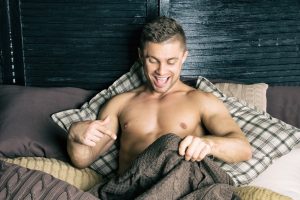 Are pearly penile papules harmful?
You might be wondering, 'are pearly penile papules bad or harmful?' The answer is no. Pearly penile papules are not harmful or contagious, and aside from psychological or social reasons, are generally not a cause for concern. They are not a sign of another more serious or underlying condition. They are not related to sexual activity, although they are commonly mistaken for a sexually transmitted disease with similar-looking symptoms, such as genital warts. If you are unsure or have any queries about whether you have pearly penile papules or something more, you should always consult your doctor for clarification. Additionally, the bumps should not be picked at or squeezed excessively to try to remove them – this can cause the skin to break and might increase the risk of infection or pain and discomfort.
Your doctor will assist you in coming to a correct diagnosis.
Want to banish your bumps? ENRICH Clinic has the answers
Pearly penile papules generally have no negative side effects, aside from the potential for increased sensitivity in the area. However, many patients report that the bumps make them self-conscious. Patients may choose to engage in treatment for pearly penile papules in order to alleviate anxiety.
If this is the case, ENRICH Clinic's Erbium laser can be used to quickly and precisely remove pearly penile papules. Generally, only one laser treatment is required for lasting results.
How does the Erbium laser work?
The Erbium laser ablates the skin using a carbon dioxide laser, removing the papules effectively. This laser is preferred for the removal of pearly penile papules due to its ability to ablate and remove any textural irregularities such as the white, dome-shaped bumps associated with pearly penile papules. The treatment is relatively quick and requires minimal downtime. In the days following the procedure, the area will scab over and heal within two weeks. A small amount of swelling or bleeding is common in the first one to two days post-treatment. A dressing will be applied to the area that should remain in place for about a week after your procedure.
Does the treatment hurt?
At ENRICH Clinic, your comfort during and after your procedure is our number one priority. Numbing creams can be applied in the lead up to the appointment to minimise discomfort without the need for local anaesthetic injections in the treatment area. 
How long after the treatment can you have sexual relations?
The recommended abstinence is about 2 weeks from the procedure date. This is to allow the treated area to heal and yes, it includes all types of sexual contact.